7 Tips for Getting Back to Work After Vacation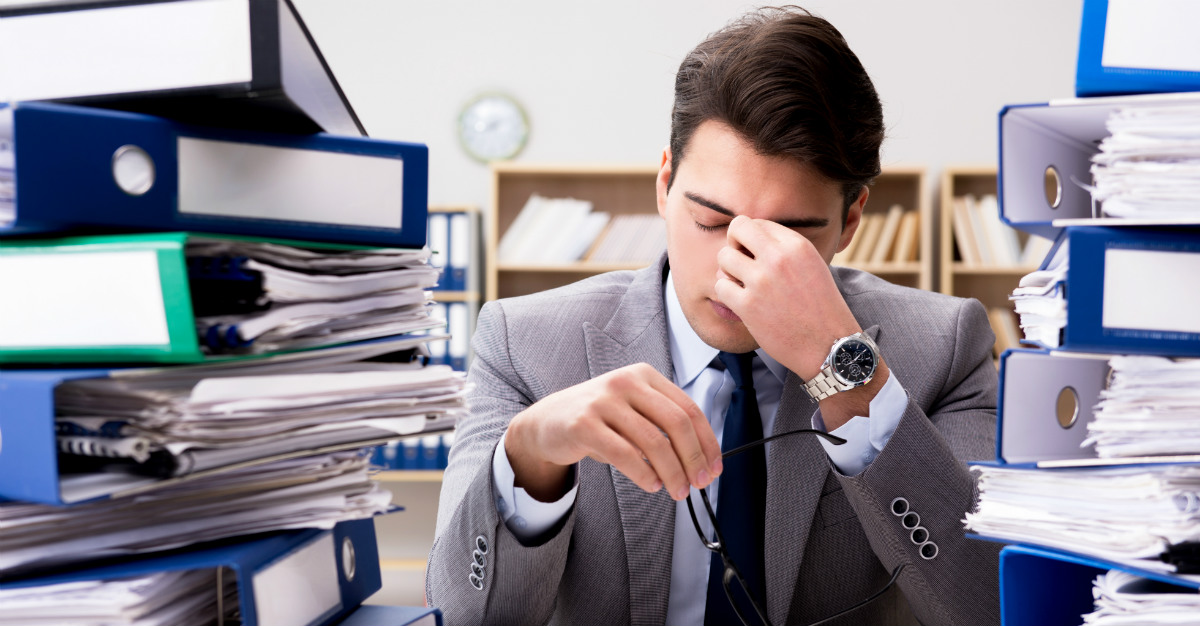 Have you ever noticed how difficult it is to get back into the mainstream of your work life after a long vacation? Some people will even take it to the extreme and schedule another short getaway after their vacation.
As you can imagine, returning to work after a long vacation can be a daunting task. After soaking up the sun on the beach or exploring a foreign city for days, the last thought in your mind are those coming hours at work.
Hopefully you've already done a few things before leaving, like communicating with someone at work about when you plan to return and turning on your out-of-office responder. Of course, these kinds of things will make your return to work much easier, but there are many other ways to return to work with ease.
To help create an easier transition, we've come up with seven different stress relievers for that return to work:
Set up an Out-of-the-Office Message
Many email services make this task simple. The application will allow to prepare the message days or weeks an advance, starting the same time as your trip. An auto-responder will immediately respond to any emails you've received with the message.
Whether you plan to check messages or ignore them while away, the service at least lets your co-workers and clients know to expect less communication.
Create a List of Your Ongoing Projects Before Leaving
If you plan to be out of the office for an extended period, many of the routine daily details go by the wayside. As a result, it's in your best interest to make a list of projects (along with its corresponding status) before you leave.
You could also have a coworker make a few updates to the list while you're gone. Services like Trello offer to-do-lists and calendars that are shared. You can than have an updated point of reference on projects when you return.
Hand Over Some of the Work That Can't Wait
Like with the to-do-lists, you may need some help to keep work moving while you're away. Ongoing work projects or busy clients may need help during your absence.
Before your departure, give your coworkers any outstanding deadlines on your docket. Make sure to leave clear instructions if you want to avoid any calls or texts asking for help.
Know Your Work Calendar
An important task for both before and after your trip.
You may have to schedule meetings or appointments before leaving. Don't pack all those busy task into your first day back. It's just one more way to ruin any relaxation you earned on the trip.
The day before you return, go over the work calendar again. This takes away any risk of getting caught off guard by a busy schedule.
Don't Overdo it When You Get Back
You're carefully curating the work schedule for a reason. Nobody should put too much on their shoulders immediately after returning from vacation. Not in the first day or first week.
Space the long, difficult tasks in throughout the week. Litter is some of the easier stuff that won't take much mental effort. We often feel the need to play catch-up in those first few days back and that can also undo any mental rest from your trip.
Clean Up at Home and the Office Before Leaving
You might already plan to clean your home before starting the trip. Any good vibes from a vacation can be ruined quickly when you return to a messy home. Do the dishes, de-clutter the rooms, and definitely take out the trash.
Apply the same thinking to your desk or office at work. De-clutter the desk by organizing or throwing away the mail. Go through any stray papers and file or get rid of them. You can do this on your computer too with the email. Delete old emails and reply to those that can't wait for your return.
We know it's tough to think about everyday chores when you're planning a vacation, but you'll feel more at ease if you return to a clean home and workplace.
Take an Extra Day at Home Before Returning to Work
This isn't just to deal with some terrible jetlag. It can be a day of the weekend or extra vacation day, but schedule a break between vacation and work.
Some people call it a "vacation after the vacation," but it's really a chance get back to your normal routine with the least amount of pressure. There's more to catch-up than work when you return. Laundry, grocery shopping or even sleep can be necessary before jumping into a normal work week.
Need more tips to settle in at work after your trip? Schedule an appointment with your local Passport Health clinic by calling or fill out a contact form and speak to a representative.
Written for Passport Health by Jerry Olsen. He has over 15 years of combined experience as a writer and editor in Salt Lake City. Jerry's writing topics range from health care, travel, life science to medical technology and technical writing.