Can a Specific Seat Keep You Healthy on a Plane?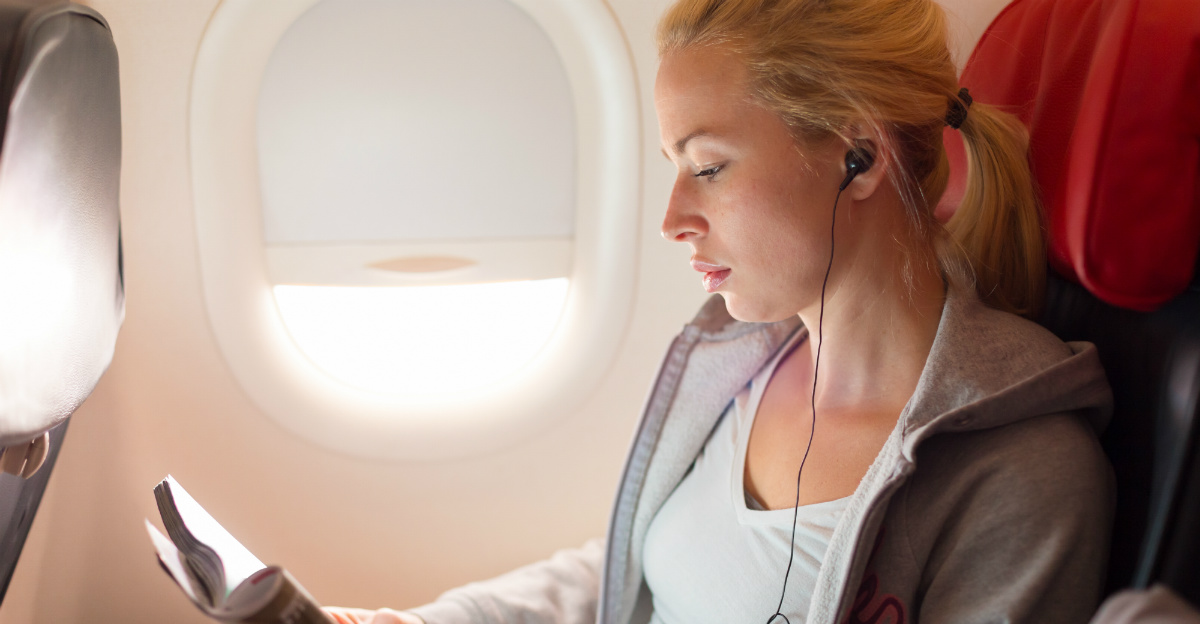 Are you worried about catching a cold or the flu on a plane?
Like most people, you probably don't want that vacation or business trip ruined by an illness. It also may not come as a surprise to hear that air travel makes it much easier to catch a contagious disease.
While there are some tricks you can use to avoid getting sick on the plane, there is another key solution: your seat.
For years, health experts have lauded the window seat as a solution for the bacteria floating around an airplane cabin. Not only do they recommend sitting in the chair, but to try and stay seated throughout the whole flight.
While there is a surprisingly small amount of research on catching a virus during air travel, researchers do know the value of certain seats.
Vicki Stover Hertzberg of Emory University in Atlanta said, "for somebody who doesn't want to get sick, get in a window seat and don't move."
Stover took part in a research study that was conducted by Boeing Company. During the study, several researchers jetted around the United States to test cabin surfaces and air for viruses. They also wanted to see how people encountered each other during the flights.
After their study, the scientists settled on the window seat as the safest area and the aisle was the worst place for catching germs. This may not be a surprise to some. The window seat leaves passengers cornered away from those moving around the cabin. Meanwhile, the aisle seat put a passenger in contact with more people.
But, what about passengers that are sneezing and coughing throughout the flight? Surely the germs will circulate throughout the cabin and reach every other traveler, right?
The study might also create relief for this situation.
If a person on your flight is battling the flu, it's not a guarantee that every passenger will get sick. The unlucky few sitting around that sick person are at the highest risk.
The study initiated by the Boeing Company concluded that on average, only one out of 150 passengers get sick on a plane. Those same scientists narrowed down a three-row radius for those at risk of another sick passenger. Anyone sitting within this area increases their odds of catching that cough, cold or flu to around 80 percent.
The findings were recently released in the Proceedings of the National Academy of Sciences.
To find out how risky it is to fly around the U.S., researchers boarded a total of ten cross-country flights.
The scientists documented how people moved around in-flight and collected hundreds of germ samples from the planes as well. Interestingly, they discovered that planes aren't terribly germ-filled, if you sit more than three rows away from a sick passenger.
But, as we've also learned, it can help your chances to just sit next a window.
Any other questions or tips to stay healthy while flying? Schedule an appointment with your local Passport Health clinic by calling or fill out a contact form and speak to a representative.
Written for Passport Health by Jerry Olsen. He has over 15 years of combined experience as a writer and editor in Salt Lake City. Jerry's writing topics range from health care, travel, life science to medical technology and technical writing.