Benefits and Drawbacks of a Pet-Friendly Office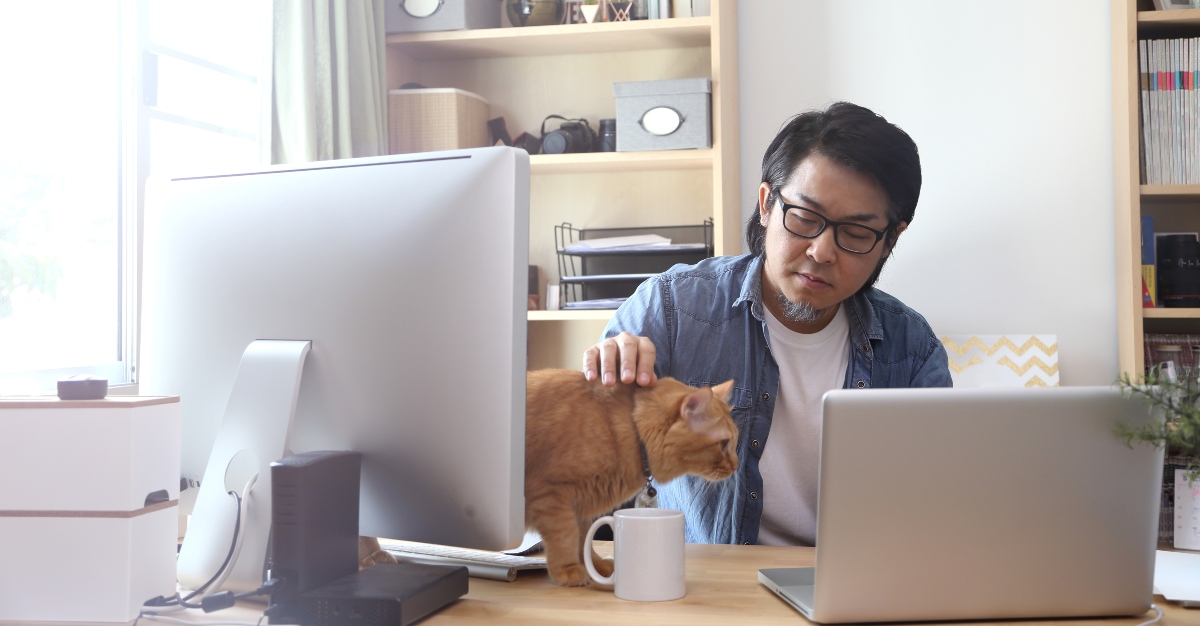 Pet owners can rejoice as pet-friendly offices are on the rise.
Although it may seem like an idea ripe for start-up companies (it is), some of the world's biggest corporations are also allowing pets. Businesses like Google, Amazon and Etsy have elected for the idea.
Back in 2015, only about 8 percent of businesses had a pet-friendly policy. In only three years, that figure has increased to approximately 20 percent. Some companies have an office cat or two, while others allow employees to bring Fido into work with them.
There are a few things to consider though before allowing animals to remain in your office. Having a pet-friendly office is not the same as having a service dog in your office. Those dogs are trained for a particular task and are solely for their owner.
One of the first things you want to look into is if your lease permits animals on the premises. If you're a start-up business, or your office is moving to a different location, this is something to discuss with the landlord. You may be able to include an agreement with specific terms, such as responsibility for damages from animals in the building.
If your organization doesn't already have a pet-friendly policy in place, you may want to conduct a survey and have your workers submit their responses to you. This will give you a good idea of staff members who have pet allergies or are afraid certain animals. Then, plan the pet-friendly atmosphere based on the results.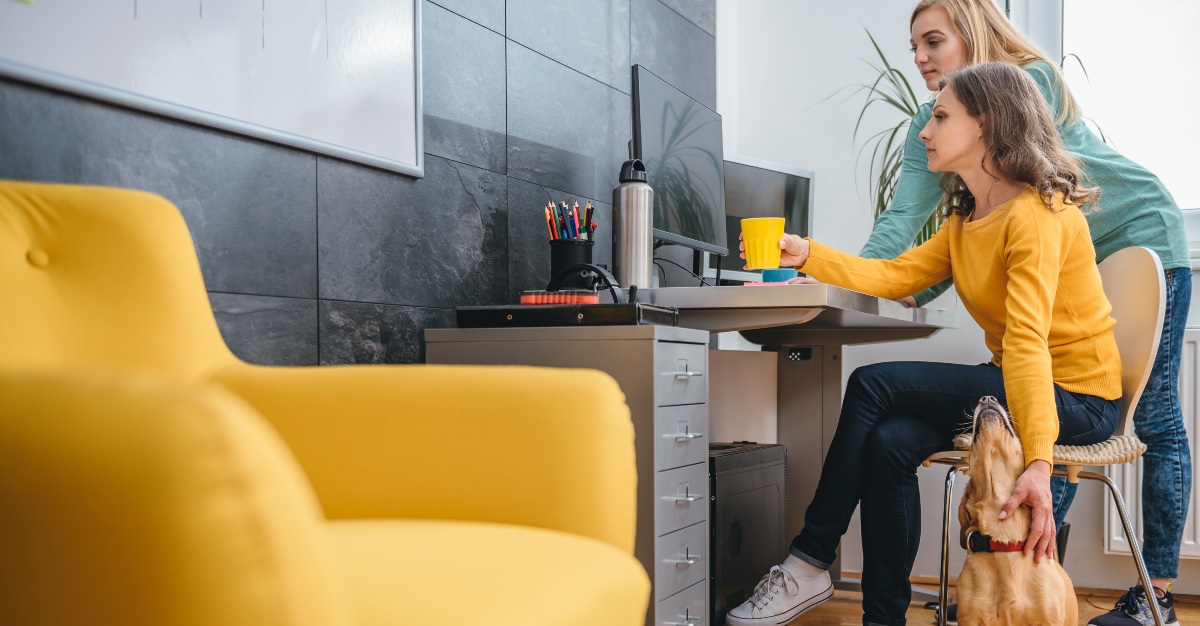 Increased Office Productivity
Many people know that pets enrich our lives, but can they also enrich the environment of the business office too?
Studies suggest that having pets in the workplace reduce stress by over 11 percent. The animals can also increase productivity and teamwork by bringing coworkers together.
You've likely met a dog-owner who can't wait to tell you what their pet did last night or share new photos of the dog. The animals can create a great icebreaker throughout the office. In general, people respond positively when a dog is present because it gives unspoken permission to be less formal in conversations and more trusting of each other. The dog encourages cooperative efforts and mental clarity which fosters productivity.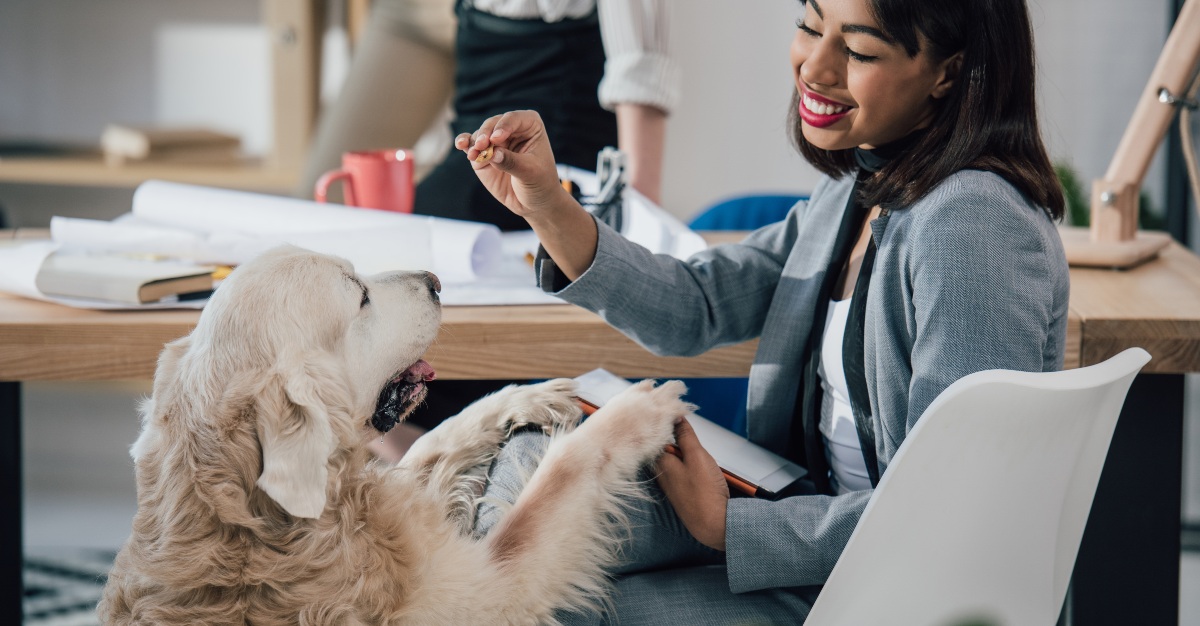 Better Physical Health
So, the pets can help with teamwork and mental health, but it may also increase physical health at the office. Along with feelings of contentment and happiness, a pet at the office can lower cholesterol levels and blood pressure. As more companies use wellness programs and walking meetings to help employee health, the office pet appears to offer more help.
The Director of the Research Center for Human Animal Interaction, Rebecca A. Johnson, Ph.D., spoke about those benefits. "When we see, touch, hear, or talk to our companion animals, beneficial neurohormones are released," said Johnson. The hormones can increase our feelings of goodwill and happiness. She noted that those feeling help with the busy work day as, "we're able to manage stress in ways that aren't harmful to our health."
Also, your respiration rate decreases as well as the production of cortisol because you're not so stressed out.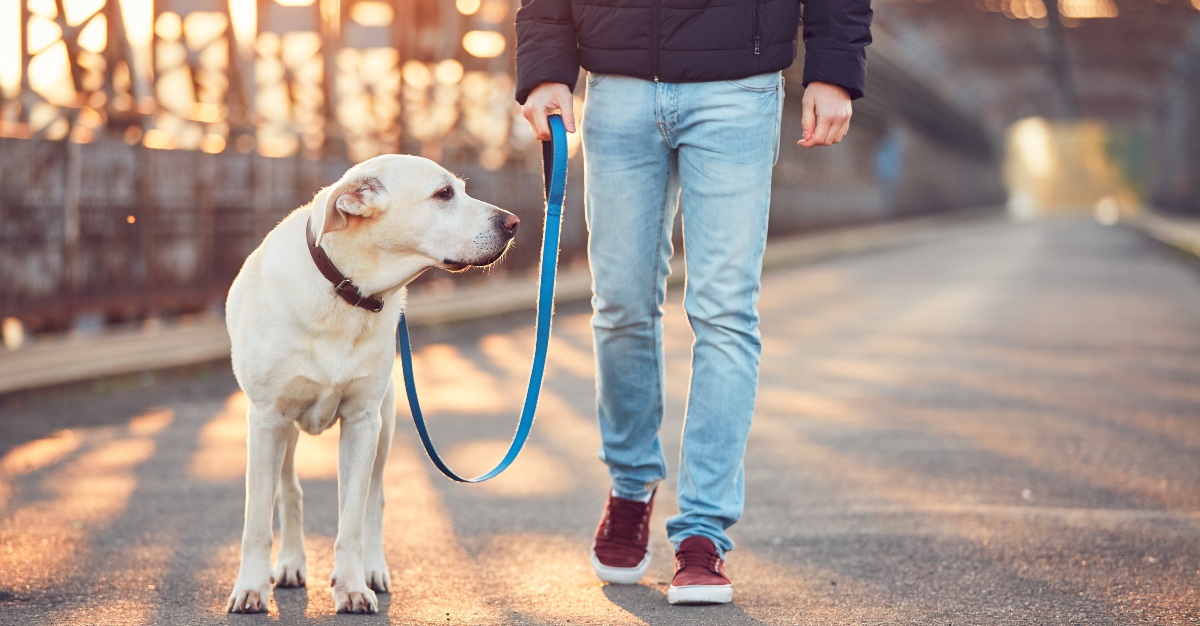 Planned Maintenance
But, as any pet owner will note, the animals can create a few drawbacks. With a pet, or multiple ones, in the office, proper care of the animals is important.
For example, a litter box should be easily accessible for the furred felines. Scheduled walks allow "Man's Best Friend" to eliminate outside and avoid a mess in the office. These are small details that can be planned in advance. As the pets and situations change, so can the maintenance plans.
The tougher topics to discuss with your employees are allergies, fears, and disobedience issues. But, with clear communication and brainstorming ideas, all these issues can be resolved, with a pet-friendly policy put into place.
Are you looking for any other ways to improve health, physical and mental, at your office? Passport Health can help! Give us a call at or fill out a contact form for more information.
Written for Passport Health by Sabrina Cortes. Sabrina is a freelance writer with a Bachelor's Degree from Georgian Court University. She currently lives in the Smokey Mountains of western North Carolina.