Backpacking and the Benefits on Your Mental Health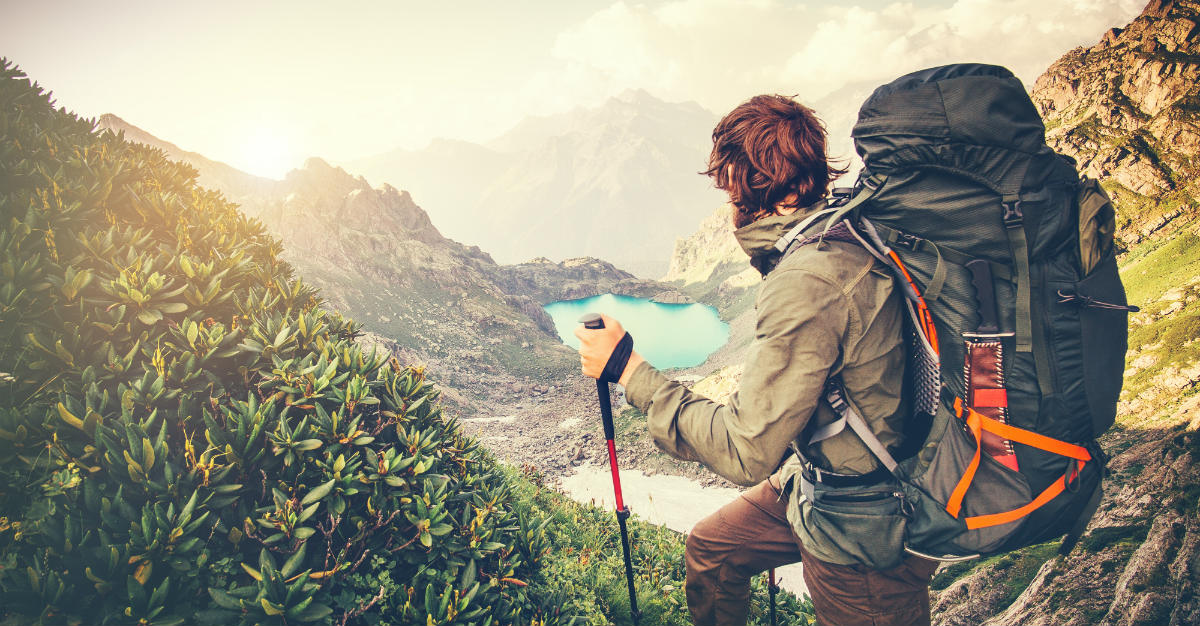 The physical benefits of a backpacking or hiking trip are hard to miss. It's exhausting and incredible exercise to trudge uphill for a few miles.
Of course, we're all familiar with the physical benefits of hiking, but we often overlook some of its mental help as well.
Most people like being outside in nature because it gives them a chance to stop and notice nature's wonders. That excursion may leave you relaxed or joyful and studies can back up those feelings. Science has determined that hikers are generally happier and healthier than people who spend most of their time at home.
Backpacking in the outdoors not only helps with your self-esteem, but also helps lower stress and provide a feeling of overall wellness.
In fact, researchers have performed several tests on the impact of backpacking in nature (as opposed to backpacking in urban areas). From their studies, they found that nature hikes help you battle negative thoughts and feelings of low self-esteem.
Researchers also determined that backpacking has restorative powers to help reduce stress. Apparently, a backpacking trip through nature reserves, woodlands and urban parks has been scientifically proven to help you cope with life's everyday challenges.
Don't have time for a long trip through the woods?
Other studies have also shown that even short hikes can improve your mental health. A hike that lasts over 90 minutes can lead to measurable changes to your brain, and may also help combat problems with depression.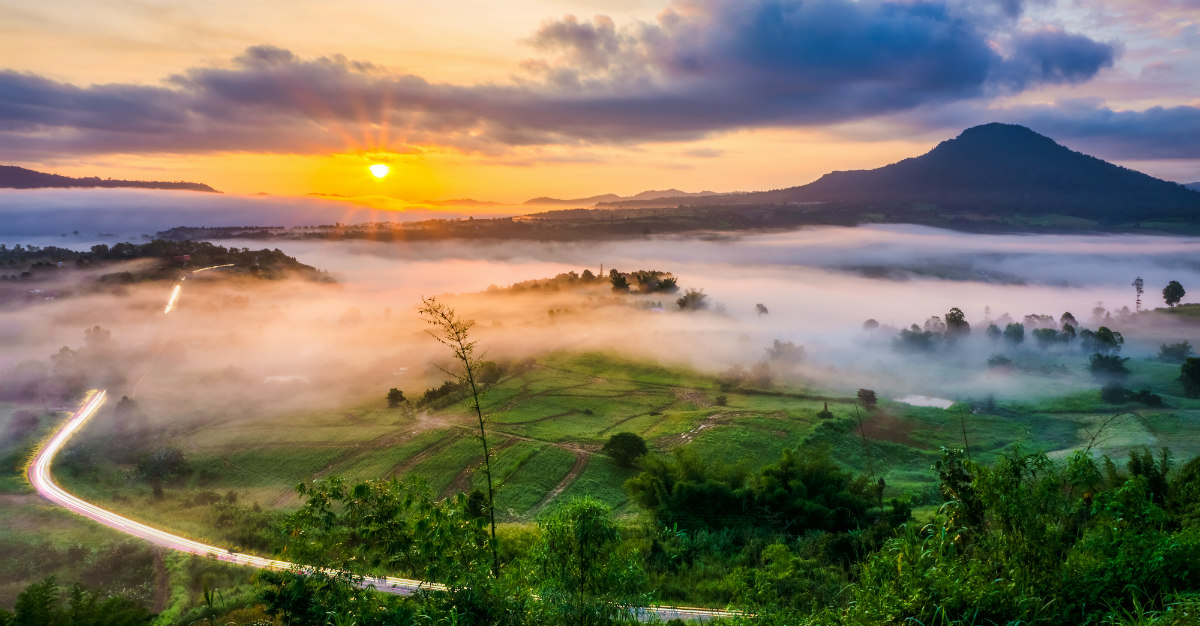 Backpacking in Southeast Asia
Conducting business or on a vacation, one location can prove most beneficial for travelers that want some hiking therapy.
Although plenty of places across the globe are great for backpacking and hiking, Southeast Asia is arguably the best.
Backpack through the Southeast Asian trail where people have tried their hiking skills since 1970. This famous trail takes you through Laos and Vietnam. The trails eventually wind to Cambodia's legendary temple, Angkor Wat. Head to the south and make a quick stop in the Thai islands for a drink. The trail then moves down to Malaysia and Singapore.
When's the best time for this relaxing trip? When the rest of the Northern Hemisphere battles freezing temperatures.
The warm months of November and December offer the perfect time for a wellness trip through Asia's tropical countries. It's a great way to escape the cold winter months of North America.
Many of Southeast Asia's wellness benefits also come from the area's history. The tropical forests are decorated with ancient temples. The centuries-old civilizations aren't hard to find in Thailand and Singapore. The ruins encourage a meditative and reflective through the area.
Walking up a mountain isn't the only way to increase wellness while backpacking.
Experienced backpackers might like to test their rock climbing skills. Like with hiking, the practice can also improve your mental health.
And Southeast Asia is also rich in rock-climbing locations, notably the Railway Peninsula. The setting offers Thailand's most picturesque white sand beaches surrounded by emerald tides. The area also offers plenty of affordable bars and restaurants for weary travelers.
Need tips to ensure you have a safe backpacking trip? Schedule an appointment with your local Passport Health clinic by calling or fill out a contact form and speak to a representative.
Written for Passport Health by Jerry Olsen. He has over 15 years of combined experience as a writer and editor in Salt Lake City. Jerry's writing topics range from health care, travel, life science to medical technology and technical writing.