Is it Possible to Meditate While at Work?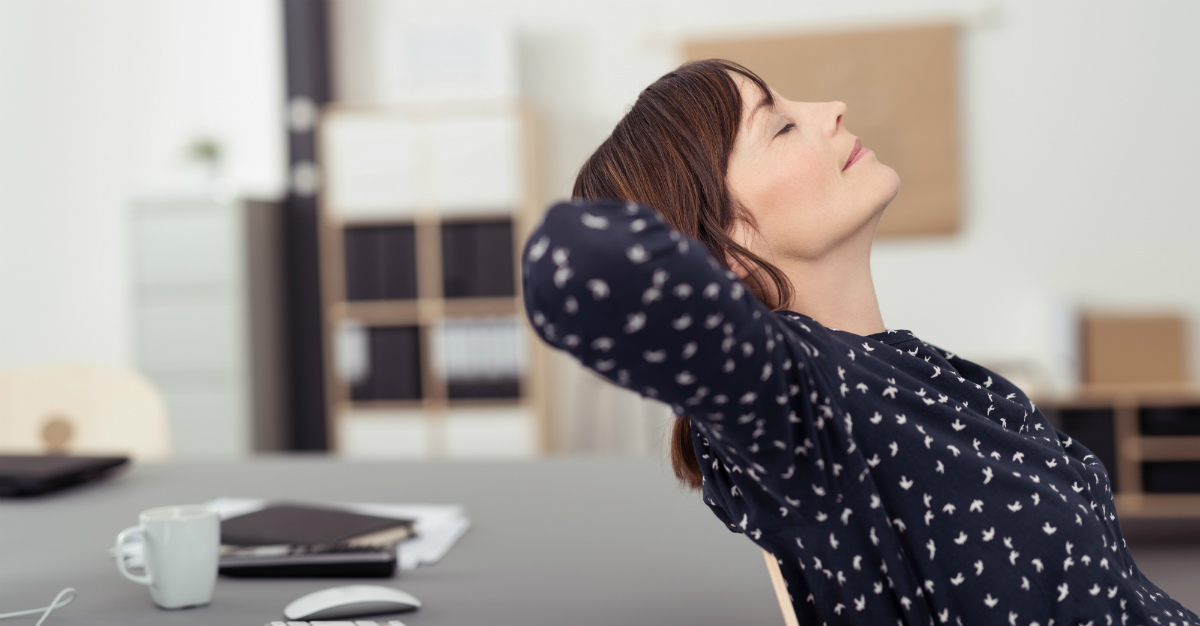 In the busy workplace, it's difficult for business people to stop and take the time needed for mindful meditation. Those who practice meditation on a regular basis already know that mindfulness is a great way to unlock your potential at work and do your very best.
Those same people also know the struggles of clearing your mind while on the job.
Any attempts at full-blown meditation aren't entirely possible in the work place. In a normal day of work, the mere thought of meditation is far reaching.
But, don't fret.
A short meditation session can be short and simple. It's a matter of taking a few minutes during the day to be present in our bodies and breath deeply. Believe it or not, moments of work can be so stressful that we often forget to breathe. Instead, do yourself a favor, relax and take a few deep breaths. Not only will it help you make better decisions, it will also help you relieve a lot of anxiety and stress throughout the day.
You don't really have to go to an expensive meditation retreat or center to do it. It's as simple as paying attention to your body and breathing.
Rooted in Buddhism, meditation involves the simple practice of focusing on the present. As stated in Scientific American, the practice is "awareness of your surroundings, emotions and breathing."
Here's some good news.
Although people usually practice meditation while sitting still, some new studies are coming out in favor of "moving meditation." The best part of moving meditation is that you don't have to sit cross-legged while paying attention to your breathing.
The researchers have shown that slow, purposeful movements during meditation are a great way to stay focused and grounded during work.
One study found that moving meditation, much like yoga and tai chi, had the potential to reduce anxiety and stress. The study also said that moving meditators can help increase their sense of well-being, balance, and confidence. Not only that, but this type of meditation can help you stabilize your mood swings and reduce depression.
Marlynn Wei, a New York-based therapist and psychiatrist, said that walking meditation begins by walking without a hurry. In Psychology Today she added that there is no need to pump your arms and rush toward your destination. According to Wei, the goal is the journey.
Once you start your stroll, here are a few questions you can ask yourself while you're walking:
How do you feel when your back-foot lifts?
How do you feel when your heel touches the ground?
How do you feel when your weight shifts forward and passes to the next foot?
Do you have any other questions about mindfulness at work? Need help for an upcoming work trip? Schedule an appointment with your local Passport Health clinic by calling or fill out a contact form and speak to a representative.
Written for Passport Health by Jerry Olsen. He has over 15 years of combined experience as a writer and editor in Salt Lake City. Jerry's writing topics range from health care, travel, life science to medical technology and technical writing.