Five Tips to Reduce Stress While Traveling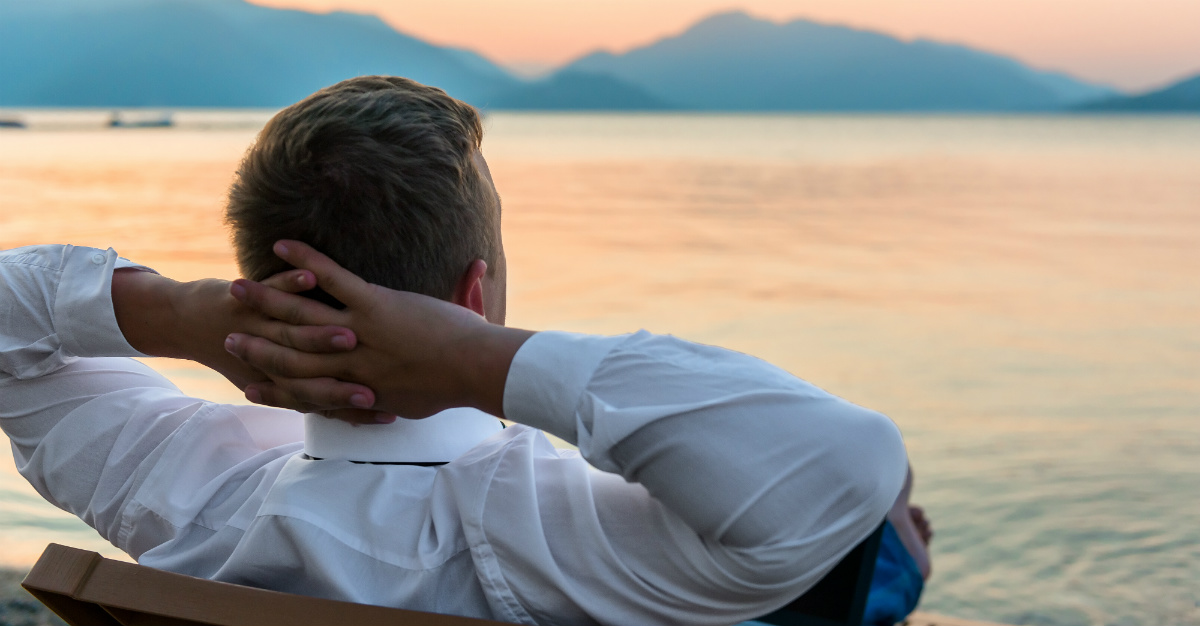 Whether you realize it or not, traveling can take a mental toll on you. The stress mounts, from packing to navigating an airport and finally making it to your new lodgings.
It certainly isn't anyone's intent, but planning and implementing a trip can be a stressful venture for most of us, especially when we don't plan and organize well. The good news is that you can reduce the amount of stress and anxiety you feel while planning that getaway. After all, travel doesn't have to only produce stress. Whether for a vacation or business, that trip should create some enjoyment.
Clinical psychologists and others say there's a lot to remember when you travel, and that you can cut down on stress by preparing yourself before the trip.
The following are five different travel tips you can use to help reduce the stress that comes with travel:
Plan Your Journey
Try to find a comfortable routine. Plan ahead so that you can handle anything that comes up along the way.
This may seem like an obvious solution, but even planning the small things can alleviate anxiety. Come up with a deadline to schedule the flight, work on your itinerary, and pack your bags. Checking off all those items can help prevent procrastination and guarantee a little more time to ensure a productive trip.
Enjoy Your Downtime
Airports are some of the most stressful places in the world. It might be a tall task, but try not to let that busy environment take hold of your trip.
At some point, you'll check to see if your flight has been delayed, respond to work emails or worry about that connecting flight. Along with those needed tasks, reserve similar time for some calming activities.
Savor your downtime by listening to some music or reading a book. If you feel anxious, give yourself a few deep breaths before embarking on the journey ahead of you.
This is really crucial for business travelers. A calm mindset has been proven to help before conducting business.
Give Yourself Extra Time Before and After the Flight
Since everyone's tolerance for patience is different, you should be sure to arrive at the airport at least two hours before your plane departs.
In recent years, airports have made it difficult for everyone to get through security and get checked in. So, as a passenger, you'll barely have enough time to have your bags checked and arrive at the terminal for your flight. This lack of time probably means you won't be able to accomplish the previous two items on this list. As such, you should arrive plenty early to make for a less stressful day.
It might seem tempting to get some extra sleep or run an errand before the flight, but it also could create a time crunch and add stress. This cushion allows you to take that time for yourself, whether that's relaxation in the lounge or a cup of tea before the flight.
Don't Assume Something Will Go Wrong
No one really plans on things going wrong, but long lines and flight delays happen on a regular basis at the airport. It's always helpful to avoid getting worked up over these small mishaps.
Before you head to the airport, ask yourself a few questions:
What's the worst that can happen?
What's the best that can happen?
What's the most realistic thing that can happen?
Thinking your way through these three scenarios can do a number on your stress. Not only will you be prepared for the worst, but ready to accept an easy trip.
Have Something to Look Forward to When You Get Home
Coming home from a long trip can be a tiring and emotional experience and it's difficult to get back to your old routine. This contrasts greatly with that feeling before a trip, according to a 2010 study. Vacationers were consistently happier when looking forward to a trip compared to when they returned.
To help alleviate this stress, make sure that you come home to something enjoyable. That may be a clean and organized environment or some fun plans for the near future.
Do you have any other questions or needs for business travel? Book an appointment with your local Passport Health clinic by calling or fill out a contact form and speak to a representative.
Are there more tips to reduce stress while traveling? Let us know via Facebook or Twitter.
Written for Passport Health by Jerry Olsen. He has over 15 years of combined experience as a writer and editor in Salt Lake City. Jerry's writing topics range from health care, travel, life science to medical technology and technical writing.