Is Telemedicine a Viable Option at Your Business?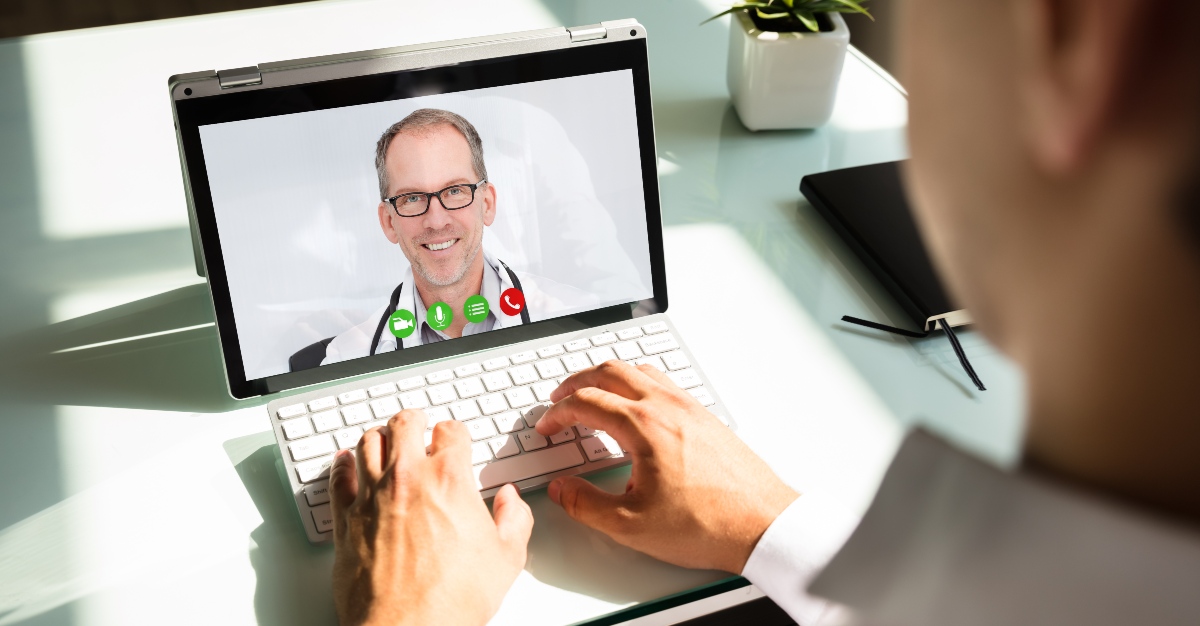 The telephone may have been invented in the 19th century, but it took almost 80 years for doctors to treat patients with the machine.
Telemedicine was introduced in the 1950s and used in a select few hospitals. Those hospitals shared patient images through the telephone line. Back then, telemedicine was intended to connect a patient with a specialist outside of their local vicinity. Thanks to the internet, digital cameras, and physician telecommunications software, sharing patient information is easier than ever before.
Within the last few years, the practice gained some ground.
Telemedicine should not be confused with telehealth. The two are different and shouldn't be used interchangeably.
Telehealth focuses on a wide range of physician and health services that include patient care. Some of the other remote services include provider training and administrative meetings. Doctors and nurses can also continue their education with telehealth.
Alternatively, telemedicine concentrates on remote patient care and prevention.
Doctors who use telemedicine technologies get paid for their services. Payment usually comes in reimbursements from patients directly, or insurance companies. Each state has Parity Laws that recognize emails and real-time videos as telemedicine. So far, 38 states have laws that govern this kind of medical service. They also require private insurance companies to reimburse doctors who offer this kind of treatment to patients.
Why are legislatures accepting this new form of medical care?
Simply, it saves money. They know telemedicine reduces medical care costs while keeping patients healthier.
What are some of the benefits of having telemedicine available to your employees?
It's what patients want and it's less stressful. Studies over the last 15 years show patients are happy with the service they received from their doctor during a telemedicine appointment. Patients are willing to schedule a telemedicine appointment instead of going to the doctor's office. Patients no longer need to worry about requesting time off for the appointment. They also avoid the stress of traffic or worries of getting to the appointment on time.
Patients have limited exposure to contagious patients. Taking place outside of a physician's office saves patients from some added health dangers. Other patients or employees may be carrying some new germs. Without a trip to the office, patients avoid risk of exposure to those germs. Thus, the patient reduces the risk of getting sick and addresses health issues at hand.
It's cost effective. Studies have also shown that telemedicine lowers overall healthcare expenses. The practice also allows doctors and patients to manage chronic health problems better. Patients then experience fewer ER and hospital visits. Also, doctors share office staff instead of hiring their own.
Keep in mind, telemedicine comes with some hurdles.
The most difficult challenge you may face is finding doctors who take part in telemedicine. Generally, physicians affiliated with hospitals and large medical centers have access to telemedicine technology. But, doctors with small private practices or located in remote areas of the country are less likely to offer these services. Telemedicine technology is costly, and private practices cannot take on such an expense. So, check with your doctor if they have telemedicine capabilities.
For many, the pros of telemedicine outweigh the cons. But, this method to health is not for everyone. You may need to do your own research depending on corporate finances. Insurance companies may determine whether it's a viable option for your employees.
Offering so many advantages, telemedicine may be something to consider offering for your employees.
Are you looking for other ways to improve employee health at your business? Passport Health can help! Give us a call at or fill out a contact form for more details.
Written for Passport Health by Sabrina Cortes. Sabrina is a freelance writer with a Bachelor's Degree from Georgian Court University. She currently lives in the Smokey Mountains of western North Carolina.