Passports and Visas service is temporarily suspended
Due to COVID-19 and the health of our employees, we will not be accepting new applicants at this time.
When Does a Child Need a Passport?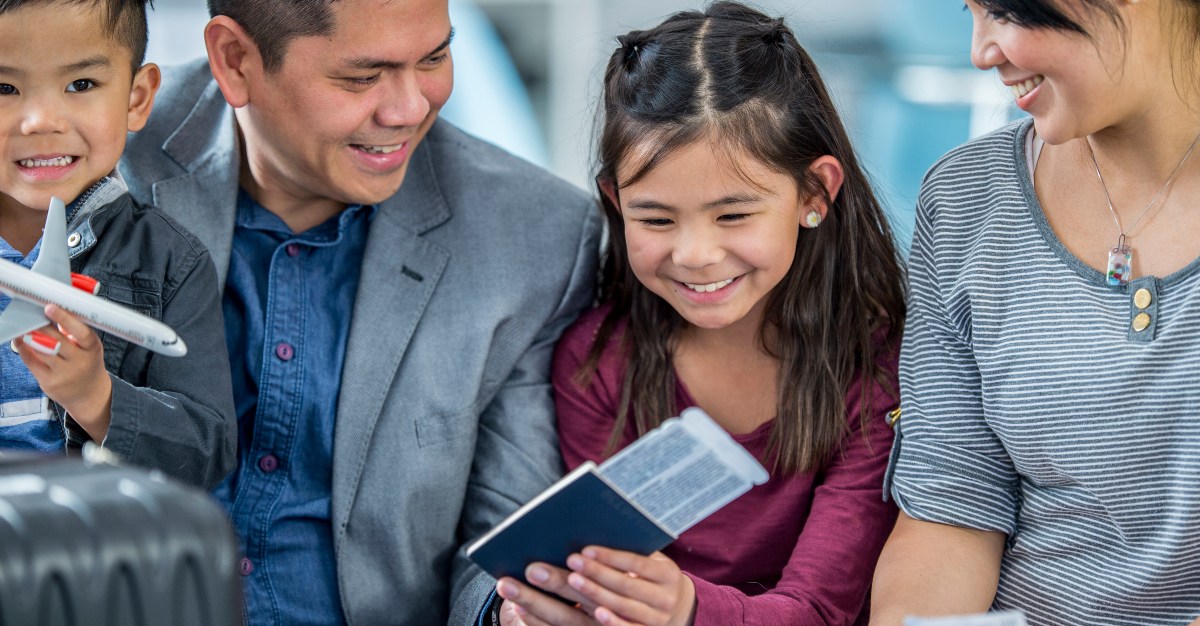 Well-worn travelers likely know every small thing they need for an upcoming trip. Long before packing their bags, travel visas and passports must be taken care of.
But, do you need all the same travel documents for a child?
When it comes to passports for children, the type of trip you plan determines whether they need a passport. Your children may need a passport, but it's important remember that they will always need some form of ID. Even if traveling with parents, children need that identification when leaving the United States.
Travel Within North America
When you travel throughout the continental U.S., your kids don't need a passport. If you plan to include stops to other countries during your trip, such as the Virgin Islands or Mexico, a passport is required.
The rules are different for children traveling to Canada. Any kids 15 or younger can cross the U.S. border to Canada with a certified copy of their birth certificate. This kind of trip does not require a passport.
To re-enter the U.S. from Canada, minors ages 16 to 18 must have a driver's license, passport, passport card or Nexus card.
International Travel
Regardless of age, all children need a valid passport for air travel to another country.
The application process for children under the age of 16 needs to be completed in person. To fill out this application, at least one parents needs to appear. Any minors who are 17 years old must also appear in person during the application process.
A passport is required for all international air travel with parents. The application process includes the following steps:
A parent or guardian must show some form of photo ID if the minor doesn't have one. The process is similar for all children younger than 16.
Evidence of U.S. citizenship for the child, like a birth certificate
Evidence of both parent's citizenship in the U.S.
Legal identification of the parent, such as a driver's license
Documentation that shows the parent's relationship to the child
A document of parental consent for the child to receive a passport
A passport size photo of the child
Applicable fees
A completed DS-1 form
You can also apply for a passport online if you wish, as long as your child is under 16. It takes roughly three weeks to process the passport. If you need it quickly, a one-week fast track service could shorten that waiting time.
Do you have any other questions about passports, whether it's for you or a child? Passport Health can help! Give us a call at or take a look at any of our other Passport and Visa services.
Written for Passport Health by Jerry Olsen. He has over 15 years of combined experience as a writer and editor in Salt Lake City. Jerry's writing topics range from health care, travel, life science to medical technology and technical writing.