Passports and Visas service is temporarily suspended
Due to COVID-19 and the health of our employees, we will not be accepting new applicants at this time.
What is a Six-Month Passport Validity Rule?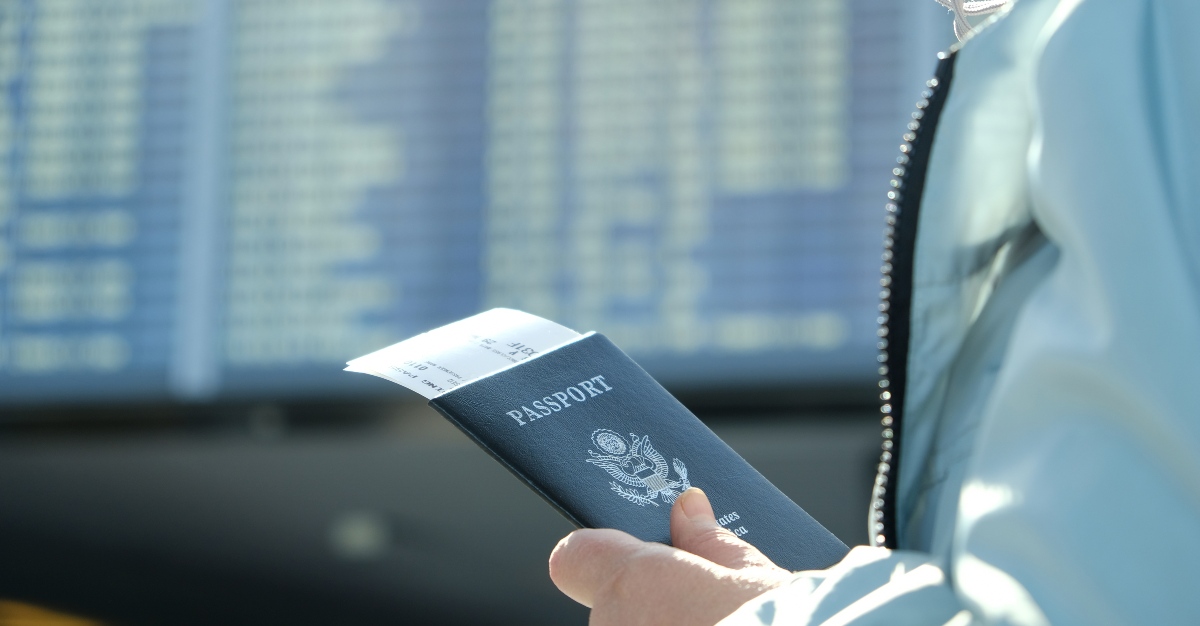 Do you take a look at your passport's expiration date before a foreign trip?
If you've received the passport within the last few years, it probably doesn't cross your mind. But, if the document is close to a decade old, that might create a problem depending on your return date.
An extended stay, whether it's for work or a long vacation, might leave you abroad for months. Oftentimes, the best way to stay legal while traveling is to verify your passport is valid for at least six months. Otherwise, customs may end your trip before it begins.
So, if your passport is within weeks of its expiration date, be sure to apply for a new one right away.
As a rule, every country requires a passport from foreign visitors. Although, many of these countries also require that you carry a passport that's good for a fixed number of months after your trip begins.
For instance, some countries need you to carry a valid passport for as long as three months after your date of entry. This means that even if your trip will only last for a few weeks, the country will deny access if your passport expires in three months. This applies to either your date of entry or your date of departure. Passport validity dates vary on a country-by-country basis.
For details about your date of entry or departure, you can always check the Department of State website. You can also check the embassy or consulate for the countries you visit.
You can find your passport's date of issue and expiration date on the inside of the front cover, right next to the photograph.
When it comes to passport requirements, each country has its own set of rules. Along with many other travel rules, these are a must-read before your trip.
Also, keep in mind that some countries change the rules can without notice.
According to the U.S. Department of State, a passport is good for 10 years given to anyone 16 or older. The document is only good for five years when given to those under 16.
Some of the most-visited countries in the world fall under the Schengen Agreement. Those include Italy, Spain, Sweden, Belgium, Denmark and many others across the continent. All 26 countries under the Schengen Agreement require your passport is valid for three months after your intended date of departure.
Even North American countries like Canada and Mexico enforce that three-month rule for passports.
While three months might seem excessive, other countries go even further. Dozens of nations require a passport is good for six months after you enter the country. There is no fixed location for these countries, as they are spread all across the world.
In Asia, nations like China, Vietnam, Malaysia and Thailand enforce this rule. South American countries like Brazil, Venezuela and Bolivia also need a passport that's good for six months.
While it may seem like a hassle now, this a six- or three-month validity rule helps in case of emergency. If some unexpected event keeps you in the country longer than expected, neither you nor the foreign government needs to worry about a valid passport.
Do you have any questions about passport requirements? Passport Health can help! Give us a call at or take a look at any of our other passport and visa services.
Written for Passport Health by Jerry Olsen. He has over 15 years of combined experience as a writer and editor in Salt Lake City. Jerry's writing topics range from health care, travel, life science to medical technology and technical writing.