Passports and Visas service is temporarily suspended
Due to COVID-19 and the health of our employees, we will not be accepting new applicants at this time.
How to Protect Your Passport While Traveling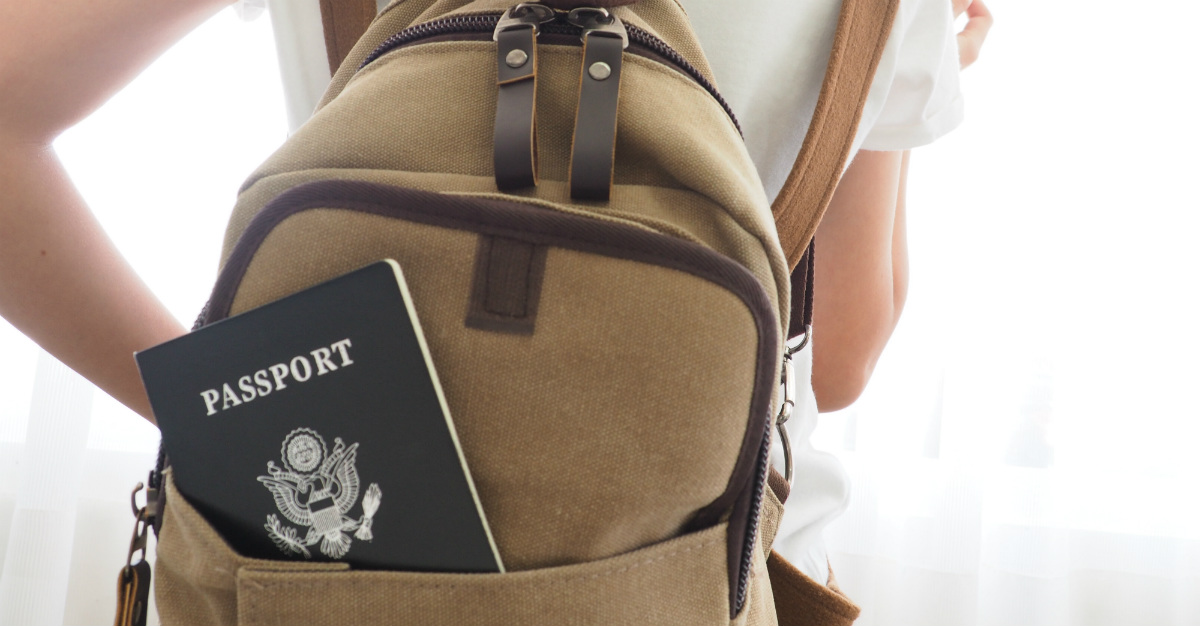 It may sound like a simple thing to avoid, but many travelers seem to have a habit of losing their passport while traveling. It happens more often than you might expect.
The Daily Mail recently reported about a young couple who ran into that problem while on a holiday. After the flying to Greece together, the couple was immediately forced to fly back home after leaving both of their passports on the plane.
The couple, Lewis Mundy and Kimberly Ford, expected a week-long vacation together on a Greek Island. Instead, the 27-year-olds spent most of their day on airplanes with only about a half-hour break between flights.
"We boarded the plane to go to Greece; it was very exciting. We sat to watch a film and chilled out on the plan to pass the time," Mundy told the Daily Mail.
Upon boarding the plane, the pair made a common air travel mistake: placing their passports into the seat pockets in front of them. It wasn't until they left the plane that they realized the passports were missing. After trying to search the plane, the couple was told they couldn't board again.
After landing without their passports, the couple was informed they couldn't stay in Greece. Mundy and Ford needed to board a plane back to the United Kingdom 30 minutes after landing.
Many factors can spoil a trip, but a missing passport can do so quickly. It's a simple mistake, but leaves the traveler without that crucial document. But, there are many ways to keep from losing your passport while traveling.
Travel experts suggest that one of the best ways to minimize your chances of losing a passport is to follow a few wise travel habits:
Make Copies of Your Travel Documents
As a rule, it's always good idea to keep copies of your passport hidden in different compartments of your carry-on or other pieces of luggage.
It's also a good idea to make sure a friend or a family member has a copy of your travel documents.
That way, you can easily access the information you need from trusted friends and family at home in case you lose or misplace it.
Keep the Passport in a Safe Place
When you're moving around the city and don't need the booklet, lock it up.
According to USA Today, the safe in a hotel room might not be reliable. A small, portable lockbox may be a better option.
If you need to keep the passport on your person, there are other options.
Avoid leaving the booklet in a back pocket, as this is ideal for thieves. A money belt attached to your body would be the safest, portable option. Otherwise, covering up the passport could help. If a thief doesn't know what it is, they might be less inclined to steal it.
Stay Aware of Your Immediate Area
Even with all the precautions, a pickpocket could try to get that passport. Make note of the people and dangers of the area you're in.
U.S. News recommends keeping the passport concealed and out-of-reach from others when in a crowded area.
Michelle Bernier-Toth is the managing director of overseas citizen service for the U.S. State Department's Bureau of Consular Affairs. In that position, Bernier-Toth is well educated on the dangers of traveling with a passport. Although she admits there is no perfect plan to keep it safe, she recommends hiding it beneath your clothes.
Keep it Safe from Weather Damage
You probably weren't aware of this risk.
According to Conde-Nast Traveler, passport pages are open to damage from humidity. Make sure not to leave the document in a warm place for extended periods of time.
A waterproof cover can also protect it from a random rain storm.
On a final note, keep in mind that if do lose your passport while traveling abroad, you will need to get a replacement. This can be done at the airport security and customs, or the U.S. Embassy in the country.
Do you need to get a passport for a trip in the near future? Give us a call at or check out any of our other passport and visa services.
Written for Passport Health by Jerry Olsen. He has over 15 years of combined experience as a writer and editor in Salt Lake City. Jerry's writing topics range from health care, travel, life science to medical technology and technical writing.