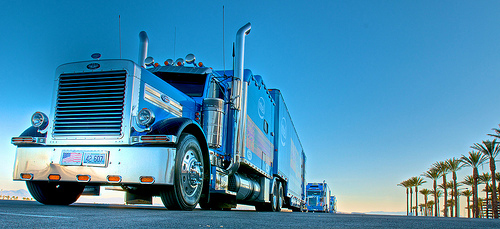 DOT physicals are completed in our Oklahoma City and Norman offices.  Please call 405-563-8961 to schedule an appointment. Walk-ins are discouraged and cannot be guaranteed an appointment.
Passport Health Oklahoma provides DOT physical solutions for employer groups of any size.

DOT Physical Overview
Federal law requires all interstate commercial drivers maintain a current Medical Examiner's Certificate to drive commercial vehicles.  The medical examiner will review your personal health history and complete a medical exam which will also include the following:
Blood pressure
Height & Weight
Vision test (glasses and contacts may be worn)
Hearing test (whisper test)
Urine test
Some drivers require additional testing based on their health history and physical exam. Insurance does not cover the cost of the exam.
Experienced Examiner
At Passport Health Oklahoma, our medical examiner is certified by the Federal Motor Carrier Safety Administration (FMCSA) and listed on the National Registry of Certified Medical Examiners (NRCME) and counts on years of experience completing DOT exams.
DOT Urine Drug Screen
Our clinic offers both DOT and non-DOT urine drug tests for an additional fee.  Urine drug testing can be completed during your appointment.
What to Bring
Completed Section 1 (driver information) of the Medical Examination Report Form MCSA-5875
Photo ID
List of current prescribed medications including dosage
Current physician(s) name(s) and contact information
If you use glasses, contacts, or hearing aids- be sure to wear them on day of your appointment
If you have any other chronic conditions including sleep apnea, heart related disorders, diabetes, history of stroke and bleeding disorders, or taking warfarin (Coumadin), please arrive with recent medical notes and documentation from your physician regarding your treatment
Why Choose Passport Health Oklahoma?
Clean and quiet offices with friendly and professional staff
Experienced FMCSA Certified Medical Examiner
Appointments that start on time
Call today to set up an appointment at our Oklahoma City or Norman offices or for more information about our physical exam services: 405-563-8961