Employers and schools play a critical role in minimizing the spread of COVID-19 in our communities and Passport Health is assisting a variety of organizations with screenings and action plans.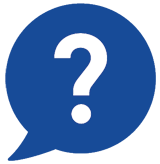 If you'd like to speak with staff regarding any of the services we offer please contact the Health Services Coordinators 405-563-8961 (OKC area) or 918-770-4290 (Tulsa area) and ask for Kim or Brandi.
Antibody Testing for COVID-19
Antibody or serology blood tests can show if you've been previously infected with SARS-CoV-2; the virus that causes the disease COVID-19.It is not used to detect a current or acute infection, do not take the antibody test if you have had symptoms of COVID-19 within the last 14 days.
The test checks for IgG antibodies that are created after exposure to a disease and typically take 10-14 days to appear in the blood.  Testing positive for these antibodies may mean you are less likely to develop the disease again. This antibody test is also sometimes referred to as human coronavirus antibody test, SARS-CoV-2 antibody test, or Anti-SARS-CoV-2 antibody test.
Some antibody tests use a blood draw from the arm and others are completed by finger stick.   Choosing a COVID-19 antibody test carefully is important as some tests can have false positive rates higher than 50%. The  sensitivity, specificity, and positive predictive value (PPV) of an antibody test are important in determining which test(s) is most accurate.Be sure you are well-informed before you choose to have an antibody test for yourself, your employees, or others.
If you are considering the test for yourself, your workplace or school please feel welcome to contact our office for recommendations on COVID-19 antibody tests to discuss the benefits and limitations to antibody testing.
Understanding COVID-19 Antibody Results:
If you test positive:

More likely than not, antibodies were created after a likely infection with SARS-CoV-2 (the virus that causes the disease COVID-19) and your body created an immune response to the virus.
It is possible to develop antibodies without experiencing symptoms of COVID-19, also known as an asymptomatic infection.
It is unlikely you have an active infection of COVID-19 if you also have no symptoms.
If you test negative:

It is most likely you have not been infected with SARS-CoV-2 (the virus that causes the disease COVID-19).
It is possible you could have a current infection, especially if you have been exposed to the virus recently. Antibodies may take weeks to develop after exposure to the virus. If you have symptoms of COVID-19 you should be tested for an active infection (not an antibody test).
It is possible you have been infected in the past but your body has not yet made antibodies that can be detected.  Some people take longer to develop antibodies and some may not develop detectable antibodies.
Benefits and Limitations of COVID-19 Antibody Testing:
Benefits of the test:

Testing may help identify if you were previously exposed to SARS-CoV-2 virus by detecting antibodies.  A positive test may mean that you have some level of immunity to this virus.
Individuals who work in healthcare or occupations with higher risk exposure may want to know if they have been exposed.
If you had a positive test for COVID-19 (active infection) and it has been at least 14 days and now want to know if your body has created antibodies.
Negative results are highly accurate and can provide context for individuals and employers with decision making.
Limitations of the test:

False positives are more likely than false negatives. You should continue to practice frequent hand washing, covering of nose and mouth in public, distancing in public, and other measures to prevent against infection and/or inadvertent spread of COVID-19.
Medical experts do not know if a positive test means you are immune to the virus and we do not know how long the antibodies will remain. The presence of antibodies does not mean you can't be re-infected and spread it to others.
A positive test result can occur because you were infected by other human coronaviruses.
Antibody tests will not determine if you have an active infection of COVID-19.
Individuals with a weakened immune system may not develop detectable antibodies even though they were exposed to the virus.
For individuals with confirmed positive COVID-19 infection or who experienced symptoms of COVID-19; return-to-work and return-to-school decisions should not be made solely based on antibody results and should be made in coordination with your healthcare provider. 
For the safety of our patients and employees, antibody testing is by appointment only.
Workplace Screenings & Temperature Checks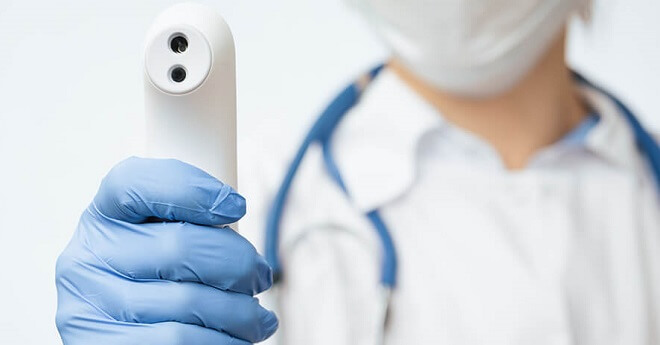 Passport Health nurses are available to help limit the potential transmission of COVID in your workplace with Safe-to-Work screenings.
Screenings include:
Risk assessment
Temperature check (non-contact thermometers)
Resource nurse for questions
Data logging/tracking
Nurses or other medical professionals can provide these screenings at specific times/shifts during the day or on a continuous 24/7 basis. Screening and identifying individuals with symptoms for COVID is the first phase in the process to limit the spread of this virus.
COVID-19 Vaccination
The long-term solution to create community protection and reach herd immunity will be a COVID-19 vaccination.  Several are already in early human trials, but at very best a vaccine will be ready summer 2021.
Passport Health will be providing COVID-19 immunizations once they become available.
Flu Vaccination:
This will be more important than ever!  CDC is already indicating that early vaccination against flu virus will be very important since flu and COVID-19 will be co-circulating in fall and winter and you can be infected with flu and COVID-19 simultaneously.
Pneumonia vaccination for anyone 65+ or who is younger than 65 and who smokes, has asthma, COPD, diabetes, or heart disease will be critical as well.
Passport Health will begin flu vaccinations in early September and possible late August if shipments arrive early.
Testing for COVID-19 Active Infection
Passport Health is not currently testing for active COVID-19 infections, however, we are encouraged by the development of saliva testing within Oklahoma.  Saliva testing has proven to be as accurate as traditional nasal/oral swab testing.
Testing will be targeted for individuals and employees at senior and long-term care facilities first.  Once saliva testing becomes available to physician offices we will update our information regarding testing.
Read about saliva testing in Oklahoma below;
https://www.tulsaworld.com/news/state-and-regional/covid-19-oklahoma-among-first-to-move-to-saliva-tests-gov-stitt-urges-testing-of/article_ab6f1b32-c0f1-5c98-ab9e-7e410e9f2fbe.html#8
Additional Resources
A great place for any group to start is CDC: https://www.cdc.gov/coronavirus/2019-ncov/community/index.html
Governor Stitt's Open Up and Recover Safely (OURS) plan: https://www.okcommerce.gov/wp-content/uploads/Open-Up-and-Recover-Safely-Plan.pdf
OSHA COVID-19 Resources: https://www.osha.gov/SLTC/covid-19/