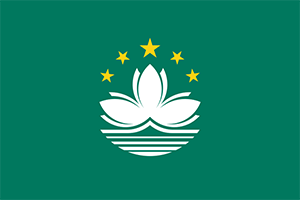 Do I Need Vaccines for Macau?
Do I Need a Visa or Passport for Macau?
What Is the Climate Like in Macau?
How Safe Is Macau?
A-Ma Temple
What Should I Take to Macau?
U.S. Embassy in Macau
Macau is located off the southeastern coast of China. It is officially an autonomous region within China.
Though Macau is small in size, it makes up for it with its luxury hotels and many casinos. The country's economy relies nearly entirely on tourism. Macau takes good care of its tourists and offers a wide variety of cultural experiences and deluxe accommodations.
Do I Need Vaccines for Macau?
Yes, some vaccines are recommended or required for China. The CDC and WHO recommend the following vaccines for China: typhoid, hepatitis A, hepatitis B, rabies, Japanese encephalitis, polio, and influenza.
---
Dengue and chikungunya are present in China. Make sure you take precautions including using repellents and netting.
Malaria is also present in some regions. Antimalarials may be recommended based on your itinerary.
Visit our vaccinations page to learn more. Travel safely with Passport Health and schedule your appointment today by calling or book online now.
Customer Reviews
Passport Health –

Travel Vaccines for Macau
Overall rating:

4.5

stars –

2

reviews
"

Great Experience

"

"The nurse was great and explained the process in great detail for my trip to Macau"
"

Helpful information

"

"Very helpful staff and information provided in terms of immunizations and travel to Macau."
Do I Need a Visa or Passport for Macau?
A visa is not required for stays in Macau under 30 days. Travelers mus have a passport with at least one months' validity beyond the date they plan to leave Macau.
Sources: U.S. State Department and Embassy of China
For more information contact a Passport Health Passport and Visa specialist by calling 1-844-366-8472 or by filling out our online form.
What Is the Climate Like in Macau?
Macau's climate is subtropical. While it is generally warm year-round the climate is influenced by monsoon weather.
Summers in Macau are damp. The country sees around 83 inches of rain a year. Winters are warm with temps in the 60's.
Tourists traveling to Macau should be aware that severe storms are not a rarity. Those traveling here during the hot summer months should be prepared for heavy rain.
How Safe Is Macau?
Macau has a low crime rate, but, crimes do occur. The most common are pick-pocketing and petty theft.
Counterfeit and pirated goods are fairly accessible. While they may be cheap, they are illegal. Travelers are encouraged to always stay vigilant even in private areas. Always keep your important documents and money safely hidden and protected.
Most self-protection weapons are banned in Macau. This includes, but is not limited to, mace, pepper spray, and stun guns, according to the U.S. Department of State. Possession of these types of items within the borders of Macau can result in persecution. For this reason, it is best to leave these items at home.
A-Ma Temple
The A-Ma Temple was built in 1488 as a tribute to the sea goddess Mazu. It's believed this statue inspired the name of the country.
Legend has it that Mazu, also known as A-Ma, was once a poor girl before becoming a goddess who was looked down on. It's said that a humble fisherman took her under his wing and when a storm rolled in, the boat carrying A-Ma and the fisherman was the only one to survive. Once she arrived in Macau, she disappeared and the fisherman built a temple in her honor. When A-Ma reappeared, she did so in the temple as a goddess.
What Should I Take to Macau?
Here are some essential items to consider bringing on your trip to Macau:
Sunscreen


A safe place to keep important documents


Cash if you plan on gambling
U.S. Embassy in Macau
All Americans visiting Macau should register online with the U.S. Department of State before departure. This will inform the office of your travel plans within the country and will allow them to reach out in the case of an emergency or evacuation.
Once in Macau, the information for the U.S. Embassy is:
U.S. Consulate General Hong Kong and Macau
26 Garden Road
Central, Hong Kong
Phone: (852) 2523-9011
Stay safe abroad with Passport Health. Call or book online now and start traveling safely today!